Digitale utslipp
Ja, det digitale kan være grønnere enn en del fysiske alternativ, men ikke hvis vi overforbruker. Som alt annet kan heller ikke det digitale overforbrukes.
En bevisstgjøring som en del av miljøtiltakene til E-helse og IKT på UNN.
---
TLDR
🌧 Bruk 'skyen' mindre. Bruk mer lokal lagring
😶 Ikke bruk unødvendig/store bilder/filmer. Skru av video i møter når det ikke er nødvendig.
🕸 Lettere nettsider/apper. Mindre 'bloat' og tredjeparter. Gjenbruk/modulæritet hvis det hjelper.
📵 Minimere forbruk av digitale enheter. Bruk smartenheter lengre før de byttes ut.
🌻 Miljøvennlig teknologivalg. F.eks. grønn web-vert, e-ink skjerm. Minimer bruk av big-data, AI og blockchain.
📢 Spre budskapet. With the internet, we have the capacity to make ourselves heard. We have the choice to be the mob, or the wise crowd. —McGovern
---
World Wide Waste
Denne presentasjonen er inspirert og basert på boka World Wide Waste og podcasten med samme navn, av Gerry McGovern.
---
Bokomslag World Wide Waste
---
Digitalt er fysisk
Every byte is supported by an atom. Every single action in digital costs the Earth energy —McGovern
Produksjon av digitalt bruker strøm i alle ledd.
Bruk av digitalt bruker strøm i alle ledd.
Lagring i sky/server bruker strøm.
---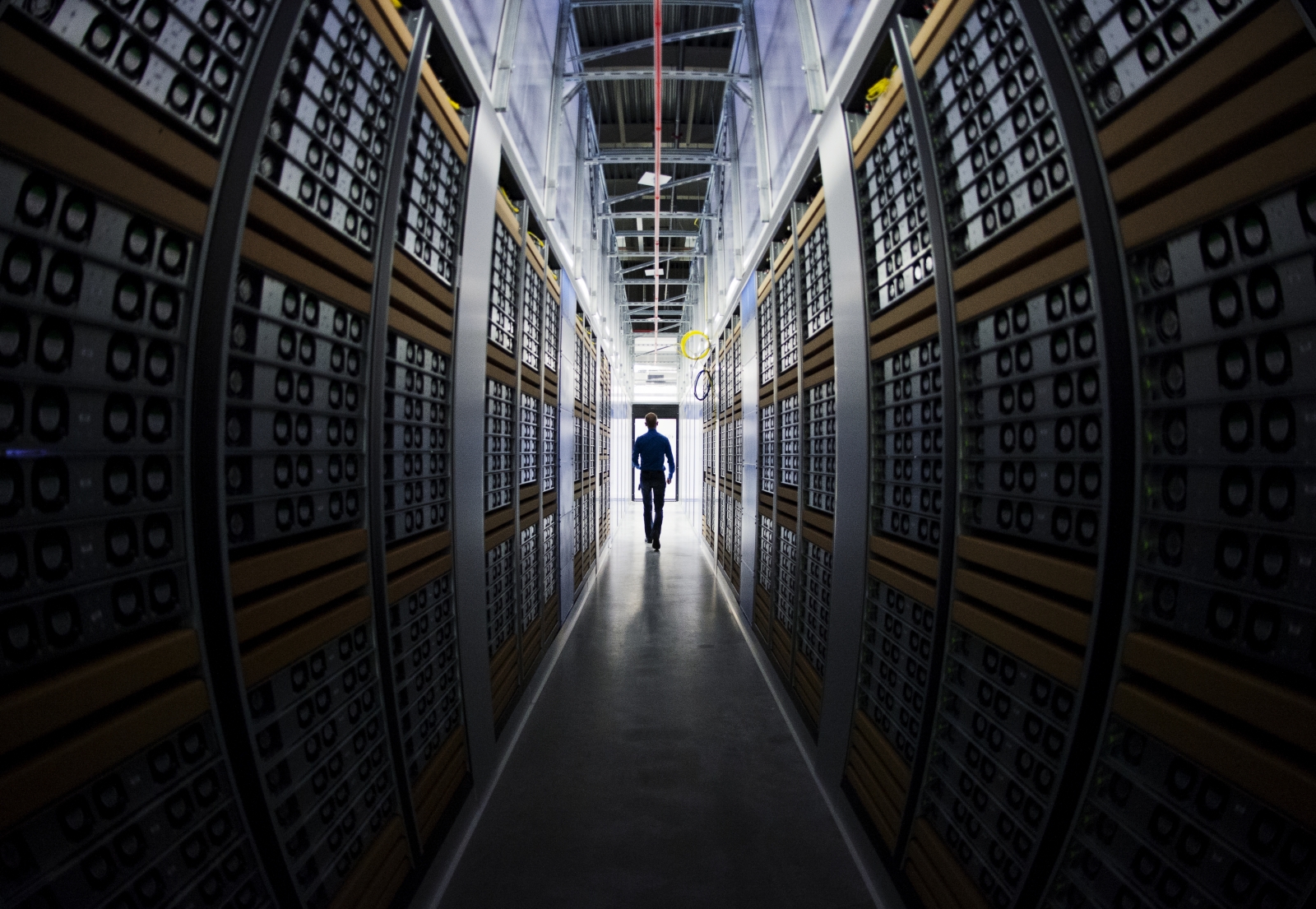 Et Facebook datasenter i Luleå. Foto: Jonathan Nackstrand/AFP/Getty
---
Klimagassutslipp
2% av globale utslipp (i 2018)

Det helhetlige IKT økosystemet globalt—digitale enheter og telenettverk—slipper ut like mye klimagass som flyindustriens klimagassutslipp fra drivstoff: 2% av globale utslipp (Jones).

14% innen 2040

IKT er den industrien som øker raskets i utslipp. Innen 2040 er det beregnet at IKT kan stå for 14% av globale utslipp (Vidal).
---
Vi genererer mye data
Inspirert av Greta Thunberg tenke McGovern på verden han overleverte til barnebarna, og begynte omfattende etterforskning. Ofte kom det tilbake til digital data. Uheldigvis elsker vi alle å generere data. —McGovern til Irish Times
Vi har laget mer data de to siste årene enn resten av menneskets historie —McGovern på Shoptalk Show)
Ord, musikk, bilder, video og kode, alt ender opp som data.Most data is like single use, throwaway plastic. —McGovern
---
90% av data brukes ikke
Ca. 90% av digital data er aldri åpnet tre måneder etter lagring (Tech Target).
80% av digital data blir aldri brukt etter lagring (Active Archive Alliance, 2018).
Bedrifter analyserer i gjennomsnittet ca. 10% av samlet data (Lucidworks).
90% av ustrukturert data blir aldri analysert (IDC).
90% av data samlet av IoT-enheter blir aldri brukt (IBM).
McGovern, Junkies and Wasters, World Wide Waste
---
Gratismodellen
«Gratis» forretningsmodeller er basert på avfall og reklame og gir langvarige skader på miljøet.
… the average app loses 77% of its users within the first three days after the install … and 95% within the first 90. All that effort, expense and energy that went into creating things that nobody is using. The energy it cost to download for that one single use. But it's ok because it was free. Free costs the Earth. Few business models are causing more long-term damage to our environment than the 'free' model because it is based on the twin evils of waste and advertising. —McGovern
---
Hvorfor er webben overvektig?
Bilder og video har hovedskylda. Men også kode: By cleaning up its JavaScript code, Wikipedia estimated that they saved 4.3 terabytes a day of data bandwidth for their visitors. —McGovern
Consider that if a typical webpage that weighs 4 MB is downloaded 600,000 times, one tree will need to be planted in order to deal with the resulting pollution. —McGovern
Internetlivestats.com for et bilde av hvor mye internett brukes.
---
Webbens tredjeparter
Mange nettsteder krever i tillegg mye prosessorkraft når de åpnes. Verst er annonsedrevne nettsteder med mange tredjeparts programmer. De forurenser òg innvaderer privatliv.
… Some pages may have very heavy processing demands once they are downloaded. Other pages, particularly those that are ad-driven, will download with lots of third-party websites … It's like a type of Trojan Horse. You think you're accessing one website or app, but then all these other third parties start accessing you. … All these third-party websites create pollution and invade privacy. —McGovern
10 millioner trær må plantes for at utslipp fra Google Analytics på sine 50 millioner sider skal gå i null (McGovern).
---
Hva kan vi gjøre?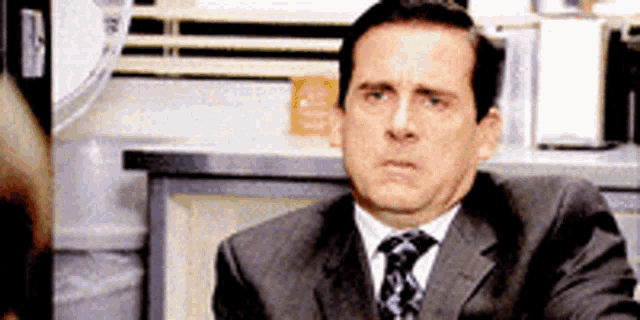 ---
Digitale møter med mindre video
Ved digitale møter kan vi forhindre utslipp fra transport, men hvis møtet er i hi-def på flatskjermer, og samtalen lagres i skyen, så blir det mer komplisert (McGovern, World Wide Waste podcast).
Etter å ha hilst på alle i møtet, trenger alle å bruke video?
---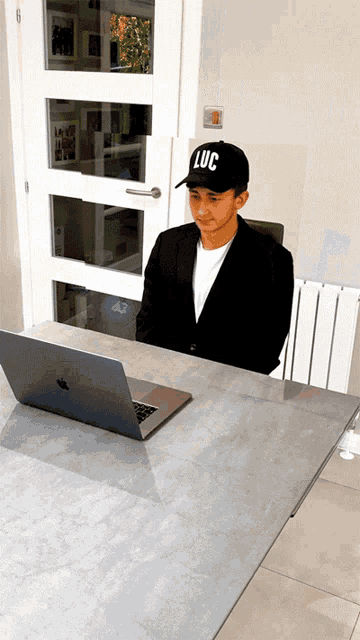 ---
Lagre lokalt, slett det unødvendige
Når du lagrer et bilde i visse skyløsninger, lager du en ny kopi hver gang du redigerer det. McGovern mener vi skal bruke mer lokal lagring. (Shaping Design)
---
Bruk lokalt
Med lokalt snakker ikke McGovern bare om lagring, men også å støtte lokalt næringsliv.
If we allow our world to be so controlled by the Facebooks and Amazons, it will be a dystopian world … Our local businesses will be destroyed in the process. … if you have the choice between two products, one by a big company, the other one by a small one, choose the small company and go for the lightest option. You don't need 90 features, each one of which creates pollution. —McGovern
---
Nettsidevekt
If you want to help save the planet, reduce digital weight. —McGovern
Rydd opp i nettsiden.
Før du legger til et bilde pass på at det er meningsfullt og optimalisert.
Hver gang du legger til kode pass på at den gjør noe fornuftig og er lettest mulig.
Se alltid etter om noe er unødvendig: bilder, kode, innhold.
---
Tekst tar minst plass
Vi må starte med å prøve å bruke det valget som skader miljøet minst, som er tekst.
They say a picture paints a thousand words. Well, 1,000 words of text takes up roughly two A4 … pages and weighs about 6 KB. You'd place about four images … on two A4 pages. Even with … optimization, two A4 pages of images will weigh around 160 KB. That's 27 times more than the two A4 pages of text. A 30-second video, on the other hand, could easily weigh 3 MB. Videos create massively more pollution than text. Text is the ultimate compression technique. It is by far the most environmentally friendly way to communicate. If you want to save the planet, use more text. Think about digital weight. …
---
Netlifes prinsipper for et grønnere internett
Hvor mye utslipp dataene våre gir, varierer veldig. Her er det mange faktorer som spiller inn. Men en ting vet vi: Jo mer data, jo mer utslipp. Jo flere tunge bilder og filer, jo lengre videoer, jo større blir karbonavtrykket. —Netlife.
Deres prinsipper for et grønnere internett:
Vi lager tjenester og nettsider med minst mulig vekt.
Vi rådgir kundene våre om grønn hosting.
Vi sørger for å komprimere bilder og data i alt vi lager.
Vi sletter det vi ikke trenger.
---
Kalkuler ditt nettsted
---
Er det miljøvennlige teknologiske alternativ?
Grønn web-vert
E-ink skjerm
Unngå blockchain. … the two biggest blockchains in the world – bitcoin and Ethereum – are now using up the same amount of electricity as the whole of Austria. —Frederik
Bruk mindre big-data og AI. AI og Big data blir i altfor stor grad omfavnet helt ukritisk. Det er masse utfordringer med tanke på personvern, men også miljø. Bransjen bør ta seg sammen og tenke gjennom hva datainnsamlingen egentlig har av verdi. —Netlife
---
Det verste er 'bruk-og-kast'-telefoner/PCer
To manufacture something made of steel or plastic requires "between 1 and 10 megajoule[s] of electricity per kilogram of material," … However, to manufacture a semiconductor requires between 1,000 and 100,000 megajoules per kilogram of material. … of the total energy consumed by a computer during its lifetime, 70% of that is consumed during its manufacture. … the manufacturing stage for a typical smartphone can create up to 80% of its total pollution.

… A huge amount of pollution was released making the phone in your hand and the computer on your table. Try to get the maximum possible use out of it. It's greener to use than to buy new. And when you buy, buy for quality, buy things that will last. Cheap costs the Earth. There's nothing worse for the planet than throwaway digital devices.